No one forgets where they began, and we're no different.
Back in 1998, Fireside Lodge Furniture Company began as a builder of exclusively handcrafted cedar log furniture for a regional market looking for rustic wholesale furniture.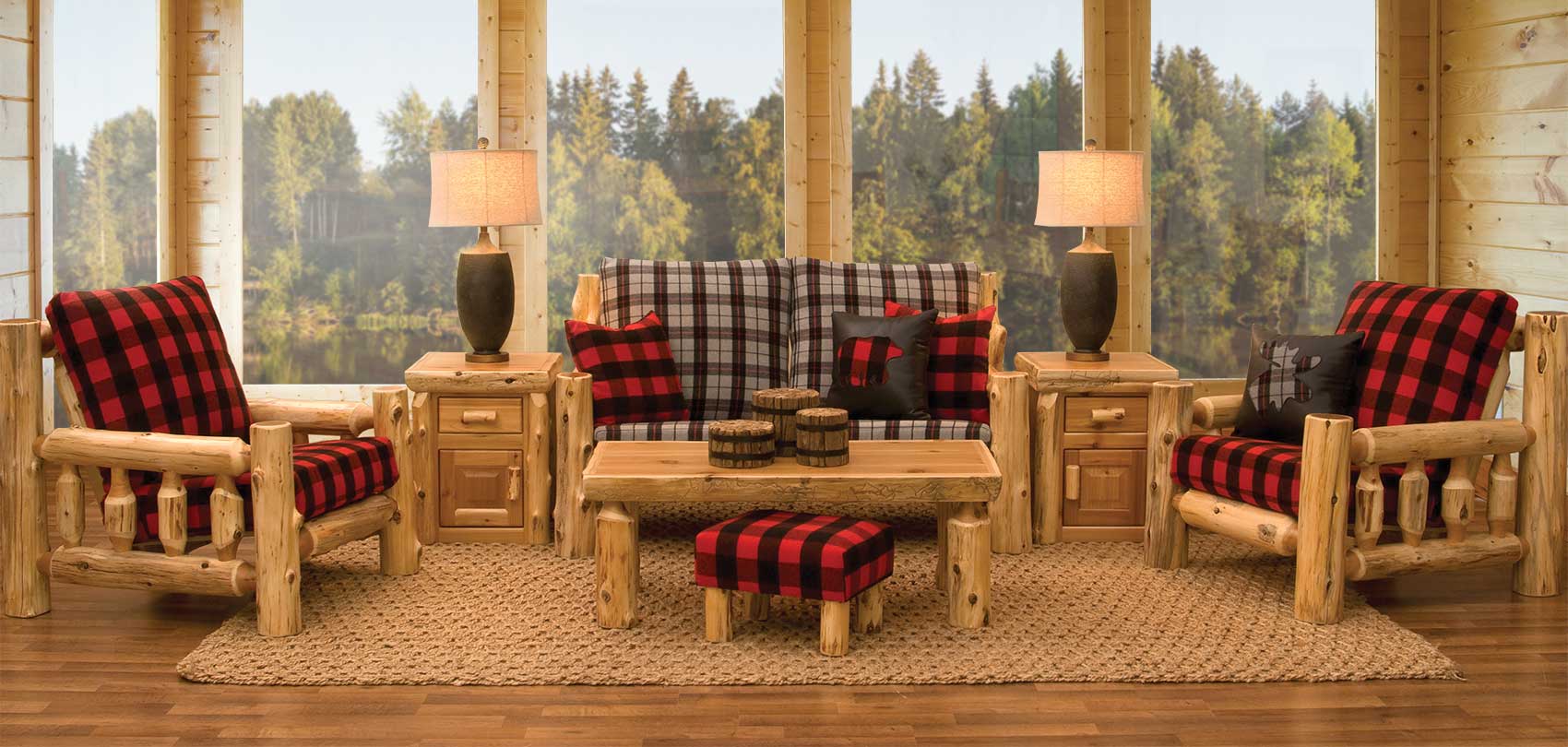 There is no doubt that cedar is a beautiful softwood. There are several reasons why we love cedar logs. Here are a handful:
Locally Grown
Northern white cedar is native to Canada, the Upper Midwest, and Northeast. With our production facility established in northern Minnesota, it made sense to take this beautiful species of cedar and use it to create rustic furniture. By using it to make furniture, we can share it with our customers looking for rustic accommodations.
Sustainable
Cedar lends itself to sustainable practices. For example, it can grow in a variety of soils according to the USDA. This means it is more robust and does not require as much cultivation. We use every piece of our responsibly-harvested cedar, down to the last twig when manufacturing our furniture. The lower portion of the tree is milled into dimensional lumber for furniture and construction products. The tops of the trees are transformed into furniture components like legs and spindles. The bark, branches, and wood by-products are fully utilized to make cedar landscape mulch and chips. We use the remaining sawdust to heat our production facility.
Lightweight
Compared to other softwoods, cedar has a low moisture content. This makes cedar low weight, resistant to rot, and heirloom quality. To make it even lighter, we season our wood to make sure it is ready for easy peeling which is done by hand and not machine so the wood can be examined to ensure great quality and to preserve its natural beauty.
Designed by Nature
Speaking of cedar's beauty, nature plays a big part in giving cedar logs their distinct look. An inner-cambium provides color contrast not seen in most other woods when stained. In addition to this, beetle galleries, worm tracks, and knots provide character. Because it's designed by nature, each piece is guaranteed to be unique.
Even though we've grown to offer more choices like hickory log, our Barnwood Collection, our Appalachian line, and then our WoodShop collection, our Cedar Log Collection holds a special place in our hearts. It was with rustic cedar log furniture that we refined our process and expanded our vision which led to our company becoming the largest manufacturer and supplier of wholesale rustic wood furniture across North America.
Being our most senior collection, it is also the most complete with offerings available in the following categories:
Bedroom
Gathering Room
Dining Room
Office
Bathroom
Accessories
We are proud to build durable and beautiful cedar log furniture for our customers. Whether you're a store owner, campground or resort owner, a hotel owner, or an interior designer, our cedar log furniture is made to stand the test of time and made to impress your customers.
Do you want part of our Cedar Collection for your business? Contact us today, and we'll gladly assist you.