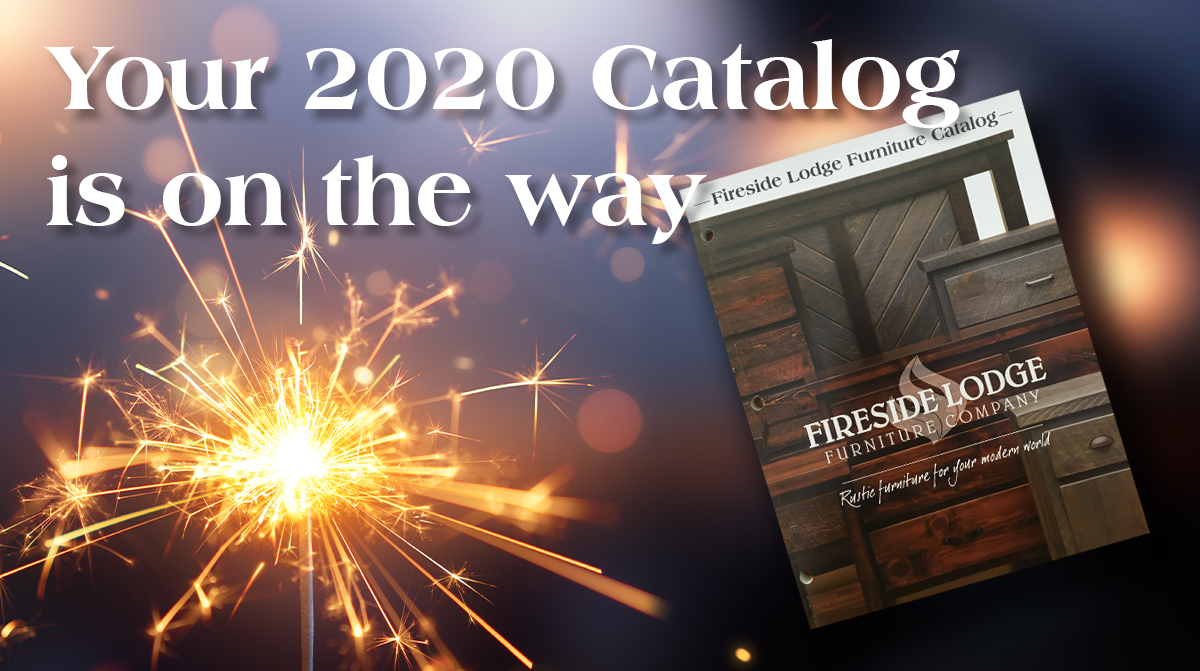 Keep your eyes on your mail, because the brand new Fireside Lodge Furniture 2020 Catalogs are on the way! So what's all new besides a new, user-friendly format? We have new furniture collections, better pricing, and additional dealer support!
What's all new?


The WoodShop Collection
The all new WoodShop collection makes custom furniture that much easier with every piece available to customize at no extra charge! See pages 8-9 of the catalog for details on the new line.
We will also be showing this new collection at Las Vegas Market in January, but keep checking back to our blog for more information.


New in the Barnwood Collection
The Barnwood Collection has a few new additions as well. Barnwood has a whole new line of lounge chairs, loveseats, and sofas (page 80 of the catalog). Also, check out the all new Sideboard that features sliding door hardware and wine cubbies (page 131 of the catalog).


Pricing updates & decreases
Price decreases?! Yes indeed! We worked extremely hard this year to make our operations more efficient and as a result, we are passing these savings onto you.
Digital Pricelists & Catalogs
Our digital pricelists and catalogs have gotten even easier to use. Check out your catalog insert for more information along with a link to your digital access or contact your account manager for a link!
Updated Fabrics and Swatches
As with every calendar turn, we have new fabric selections and swatches. Your catalog packet includes a list of upholstery fabric changes.
Frontier Cottonwood now discontinued
The cottonwood finish in our Frontier Collection has now been discontinued. Still, seeking that whitewashed look? Frontier's Pebble stain is your answer!
Thank you!
And as always, thank you for continuing to support American manufacturers by being a Fireside Lodge dealer. We are looking forward to another great year serving you and your rustic category needs!