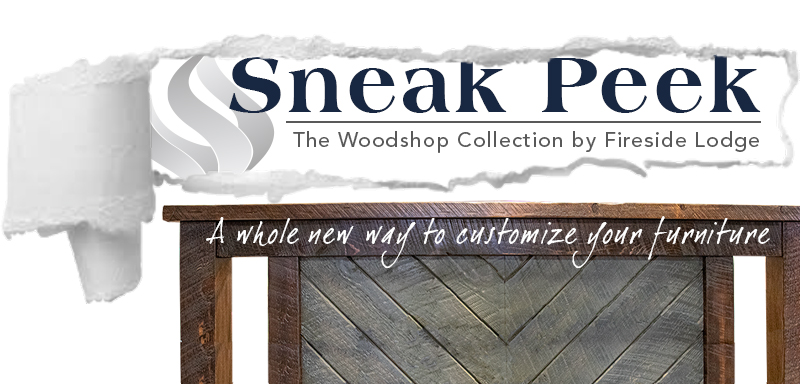 The Woodshop Collection

Make sure to catch a sneak peek of the new Woodshop Collection by Fireside Lodge Furniture at Las Vegas Market.
It's a whole new way to customize your furniture!

Your customers will feel like they have their very own custom furniture builder in you... because they will!
Choices in texture, stain color, and hardware.
Mix-and-match to create a truly unique piece.
Let your customers dream up their very own creations following a few simple steps!
Give us a heads-up if you plan to drop by Showroom 347 in Building A at Market, otherwise we will just see you there!