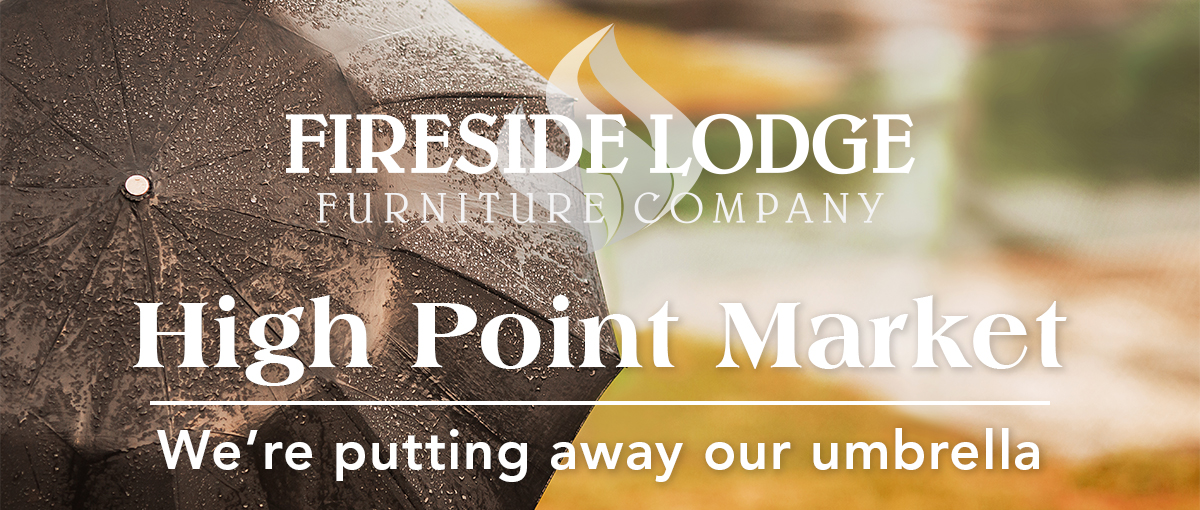 Goodbye umbrellas...
If you were planning to drop by the H437 showroom in good ol' IHFC at High Point this April, you won't find it filled with bench-built rustic furniture or handmade faux fur throws and bed ensembles, because Fireside Lodge and Wooded River have decided to put away our umbrellas.
We will miss the rain-soaked Aprils and soggy Octobers in the "Home Furnishings Capital of the World," because let's face it - getting drenched together is a fantastic bonding experience.
But, mostly we will miss the opportunity to meet with all of you who regularly drop by our IHFC showroom!
That all being said, we are setting our sights elsewhere...
Hello sunscreen!
Fireside Lodge and Wooded River are now focusing all of our "market energy" into a much sunnier destination. That's right: Vegas, baby.
The last months have been filled with floor plan layouts, graphic renderings, and assets creation as we get prepared for Las Vegas Summer Market and beyond.
Stay tuned as we get closer, because we will be more than excited to give you sneak peeks at the new look, layout, and features you will find there.
We still have HP Market Specials!
We know some of our customers have a spring buying cycle and love the specials they get at High Point Market.
Well, great news: even though we won't be at High Point this year, we still want to accommodate your needs!
If you haven't received our market specials yet, contact your account manager to learn about our fantastic deals available during market!
But do it quick... because they are only valid until April 12, 2019!