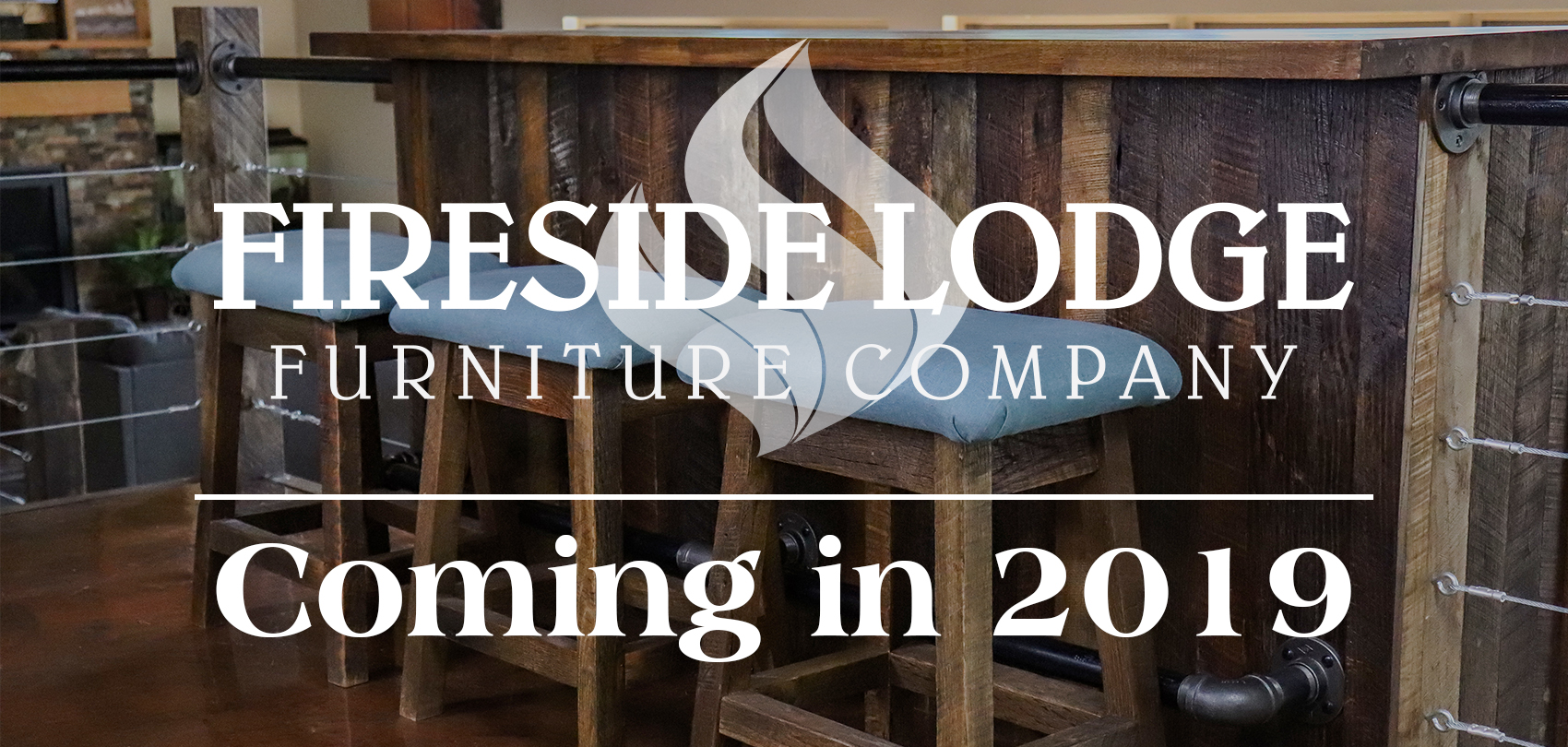 Fireside Lodge Furniture celebrated its 20th birthday in 2018, so we decided it was time to stir some things up. As such, there are great things coming in 2019 that are much more than simple aesthetics like a new website and logo (even though we're pretty excited about those as well)!
We're excited and know you find value in all the "news!" Keep your eyes open for all of the things outlined below and much more:
New look
Twenty might not be that old, but we decided we needed a face lift anyways. Here is a sampling of what is on its way or already here:
Logo: We like it so much we'll probably overuse it.
Website: This one is pretty obvious... you're already here. Keep checking back as we improve our online presence to better serve you.
The Hearth: Our blog - a great place for news, product spotlights, and so much more.
Brochures & catalogs: Great new tools to help you sell in your showroom (and we just wanted more places to put our new logo).
Digital catalogs: The most current and up-to-date information possible on the great Fireside Lodge products you sell and your customers love.
New benefits
We are committed to our dealers' success, and here are some of the new benefits you will soon enjoy:
Improved dealer programs: That's right - we are revamping our dealer program with new benefits for our partners and exclusive dealers.
New dealer specials: Who doesn't like a deal? But that's just the why... the how's, what's, and when's are to come.
User-friendly price lists: We have implemented a much easier way of getting you our product information.
Improved marketing support: As part of our dealer program, we will supply you with all sorts of marketing support everywhere from business intelligence to point-of-sale materials.
New products
From a new barnwood bed that is sure to be a best seller, to improved kiosks, to wider customization options: Fireside Lodge will continue to be your go-to builder in your rustic category.
New custom options: From casegood hardware to table tops and vanities, we are upping our customization game.
Exclusive product lines: You asked and we heard you. We are rolling out new lines and rearranging tried-and-true collections that won't be available anywhere but your showroom.
Great new products: New beds, more complete product lines, and improved point-of-sale kiosks will help you serve your customers while we serve you.
Thank you for the continued opportunity to serve you and for taking this excited journey with us!